The Turkish Naval Forces, with recent expansions has find itself in need of a vessel capable of Long Range Troop Movements, Wide Volumed and Capable of supporting Units and providing supplies and ammunition to frontlines. A Vessel like the Bayraktar Class LST weighting 7,500 tonnes with a capacity of 1,400 tonnes.
The two ships of the Class was built in the Pendik Shipyard of ANADOLU Naval Construction A.S. Who was contracted to build the ships in 2011 by SSM. The first ship, TCG Bayraktar was laid down in 13 April 2014 in Pendik the second ship TCG Sancaktar in 26 September 2014.
The first ship, Bayraktar, was launched into sea trials in September the 3rd, 2015 while Sancaktar followed in 17 July 2016.
The Modern Amphibious Ships will have capabilities of advanced Electronic Warfare, Command Control Unit, Logistical Strategic Reconnaissance, Humanitarian Crisis Help and Natural Disaster Aid Deployment.
The TCG Bayraktar was labelled (L-402) and commissioned in 22nd of April in 2017 with the TCG Sancaktar being commissioned in October 2017.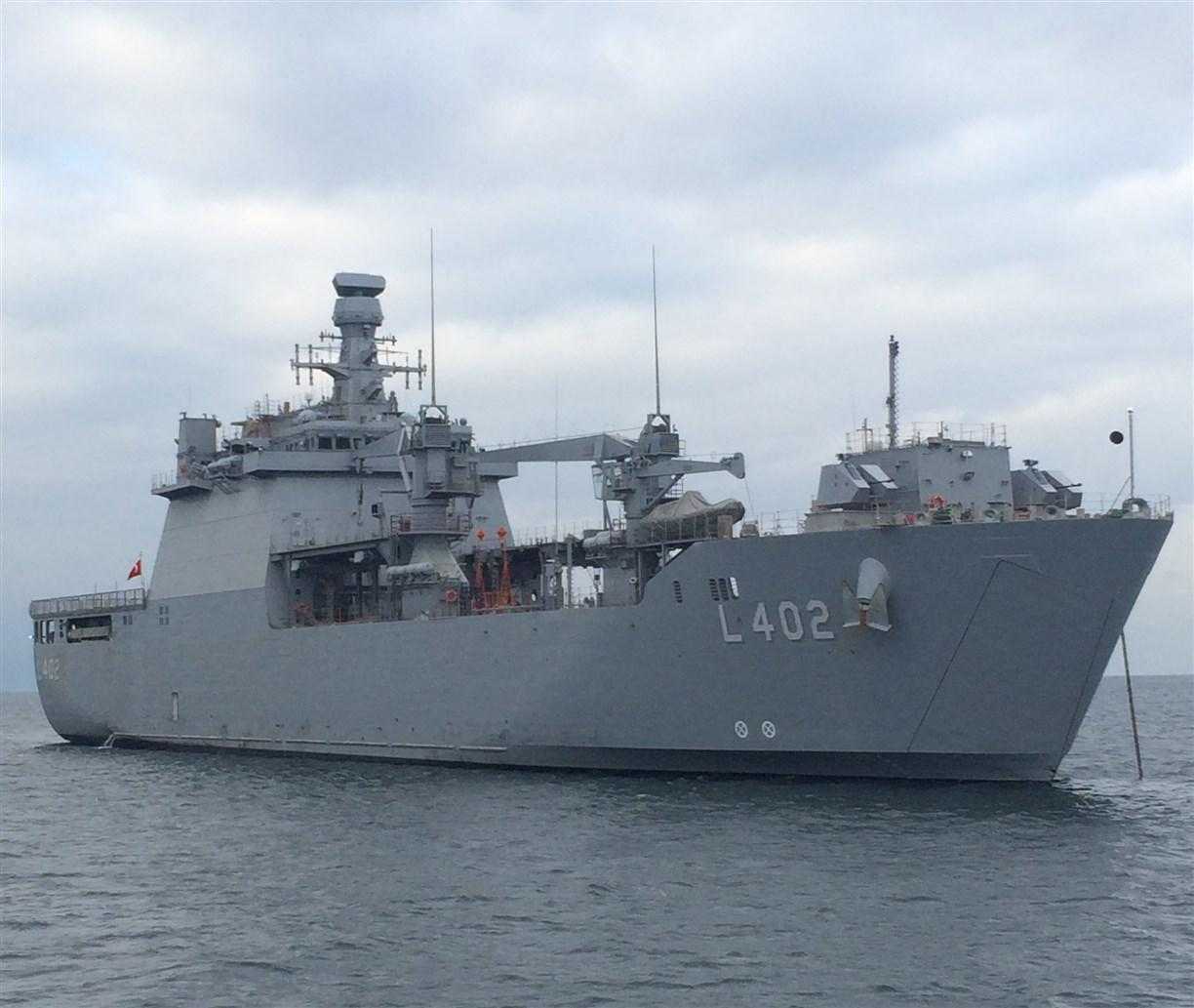 TCG Bayraktar
Length
138.75 m
Beam
19.60 m
Displacement
7,125 ton
Maximum Speed
18 Knots
Range
6,000 Miles (30 days)
Capacity:
Ship Personnel
12 Officer, 51 Sergeant, 66 Private
Amphibious Troops
450
566 Bed Capacity
With a 1,100 Meter Square vehicle space and 690 meter square on deck space gives the ship 1,200 tonne supplies, armed vehicle or other vehicle storage capacity.
With this capacity, 20 tank which weight 60 tonnes can be transferred by the LST with ease.