While NATO was preparing to withdraw from Afghanistan, there was a remarkable development right after the escalating security concerns over the country's major international airport. An Afghan government authority made a statement to The National that the Turkish government had agreed to take charge of Kabul's International Airport Hamid Karzai, as part of a $130 million deal with NATO.

President Erdoğan held a press conference after the bilateral discussion and the meeting between delegations with US President Biden and his accompanying delegation within the context of the NATO Summit in Brussels. President Erdoğan, who also made a statement about Turkey's position on ensuring the security of Hamid Karzai International Airport, indicated that there was a "meeting of the minds".
President Erdoğan said,
"If we are not asked to leave Afghanistan, the support of the USA in diplomatic, logistical and financial matters becomes more of an issue"
and came up with the following explanation regarding the security of Kabul Airport,
"We told them (Biden) that we wanted to take Pakistan and Hungary with us."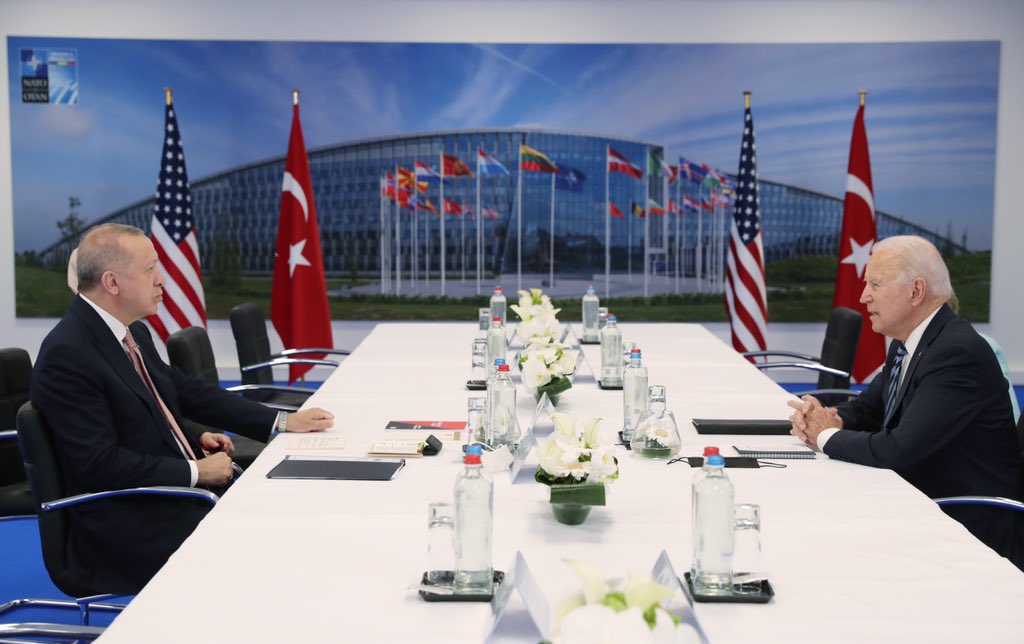 In the statement made by Taliban on the subject, it was announced that this would not be allowed by targeting Turkey directly. The statement is as follows:
NATO members held a meeting yesterday, affirming their unilateral determination to continue the 20-year occupation of Afghanistan and said that the Kabul airport would remain under their control even after the withdrawal of the troops and would have so-called humanitarian and diplomatic relations with Afghanistan. Turkey is a NATO member. (Turkey) expressed its readiness to provide security at Kabul airport and leave its troops in Afghanistan.

On the one hand, the US-led NATO invaders signed an agreement in Doha to end the 20-year illegal occupation of Afghanistan. On the other hand, from time to time such arbitrary decrees, which are a clear violation of the will and independence of the Afghan people, are announced.

Maintaining a military force and taking control of Afghanistan airports to maintain diplomatic and humanitarian relations with Afghans is an unreasonable attempt and totally unacceptable by the Afghan people.

If this international organization really wants to maintain humanitarian and diplomatic relations with Afghans, it should not keep the army here, but should use humanitarian and diplomatic means.

Maybe NATO wants to make Afghanistan a competitive arena in order to compete with its regional rivals and this is something that Afghanistan neither tolerates nor wants to do.

The Islamic Emirate of Afghanistan made it clear to the occupiers over and over that not even a single inch of Afghan land would tolerate a foreign soldier. Of course, Afghanistan has more interest and commitment to building better diplomatic and humanitarian relations with the world than any other country, but foreign military presence is a reflection of this. Afghanistan is not ready to accept it in any way.

If for some reason foreigners try to remain as a military power, Afghans will fight at the cost of their life. An Islamic country like Turkey should not make such a serious mistake that is not good for the future of Turkey or the Afghan people. It is not appropriate for an Islamic country to choose the path of enmity with another Muslim brother country on behalf of the infidel invaders.

The Islamic Emirate of Afghanistan promised that the Afghan territory will not be used against another, nor will it allow anyone to have a military or occupying presence on our territory, or make the Afghan territory a competitive field with others.