On-Job Training was conducted on Ada-Class Corvettes with personnel of the Pakistan Navy
According to the Republic of Ministry of National Defence's via the official Twitter account on October 19, 2021, "On-Job Training on Ada-Class Corvettes" was conducted with personnel who will serve on the Ada-class corvettes that will be conducted in the inventory of the Pakistani Navy. In the statement made by the Ministry of National Defence, "On the job training in Ada Class Corvettes" of guest military personnel from Pakistan Navy between 4-15 October 2021 was carried out at TCG BURGAZADA was included.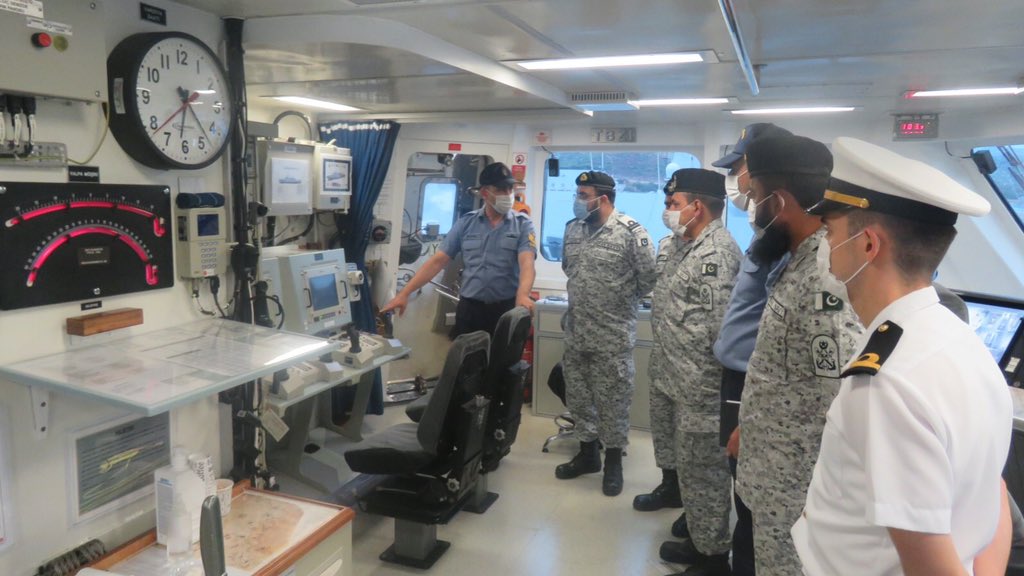 BABUR (F-280), the first corvette included in the construction activities of MİLGEM corvettes exported by Turkey to Pakistan, was launched on 15 August 2021. For the development of the subject, it was carried out a ceremony attended by President of Turkey Recep Tayyip Erdogan and the President of the Islamic Republic of Pakistan.

Within the scope of the project, which is the biggest export breakthrough of the domestic defence industry, two of the 4 MILGEM corvettes, the main contractor of which is ASFAT under the Ministry of National Defence, are under construction at the Istanbul Shipyard Command and the other two at the Karaçi Shipyard.
The first two corvettes to enter the inventory in 2023
Under the agreement signed in September 2018, Pakistan will procure four ships. Two of the ships will be built at the Istanbul Shipyard Command and the other two will be built in Karachi, Pakistan. A corvette to be built in Istanbul and Karachi at the first stage will join the Pakistan Navy inventory in 2023. The other 2 ships will enter the inventory in 2024. The production process will take 54 months for the first ship, 60 months for the second ship, 66 months for the third ship, and 72 months for the last ship.
To refer to the numbering of the MILGEM class corvettes in the aforementioned project; The 1st and 2nd ships in the project will be built in Turkey, respectively, and the 3rd and 4th ships will be built in Pakistan. However, the order of construction of the ships is different. According to the order of construction, the ships to be built in Turkey are numbered as the 1st and 3rd ships, respectively. The two ships to be built in Pakistan are the 2nd and 4th ships in the order of construction.
Passing Exercises in the Eastern Mediterranean from TCG GÖKÇEADA and PNS ZULFİKAR