Minister of National Defence Hulusi Akar went to Italy after the formal opening of the NATO Maritime Security Center of Excellence Command in Istanbul.
Minister Akar, welcomed by the authorities at the Sigonella Military Airport on the island of Sicily, passed to the Port of Augusta. Minister Akar first met with the Italian Defence Minister Guerini, then attended the trilateral meeting between the Defence Ministers of Turkey, England and Italy.
Upon their arrival, Minister Akar and Minister Guerini were welcomed by British Defence Minister Ben Wallace and boarded the ship after a souvenir photo.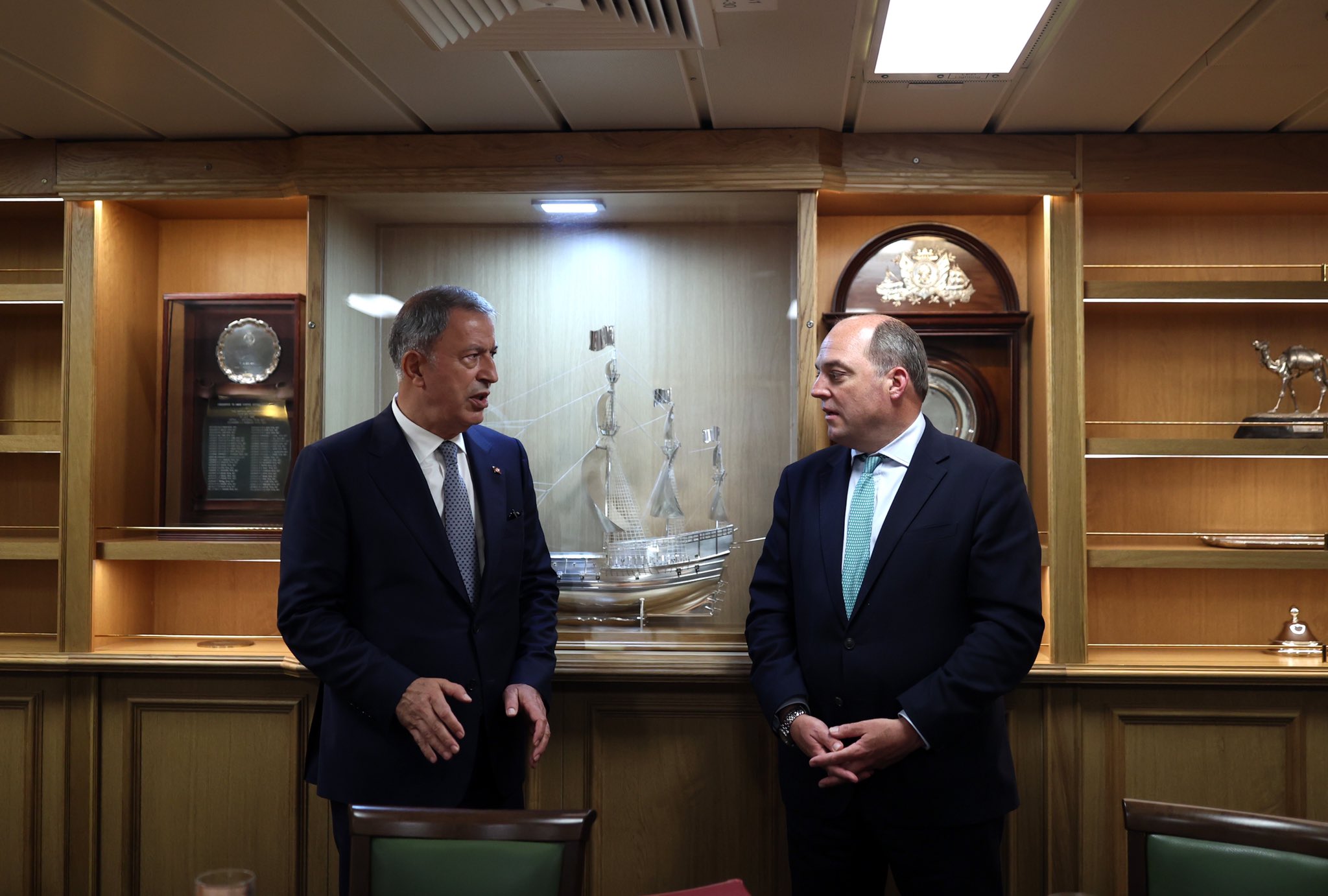 During the trilateral meeting, they consulted relations between the countries in the field of defence and security and regional issues. After the meeting, Minister Akar held a bilateral meeting with British Defence Minister Wallace.
Minister of National Defence Hulusi Akar, in his evaluation after the meetings, indicated that the negotiations were constructive and positive then said,
"I have observed with great pleasure that there is a mutual understanding on the issues we have discussed."
After the negotiations, Minister Akar went to Libya.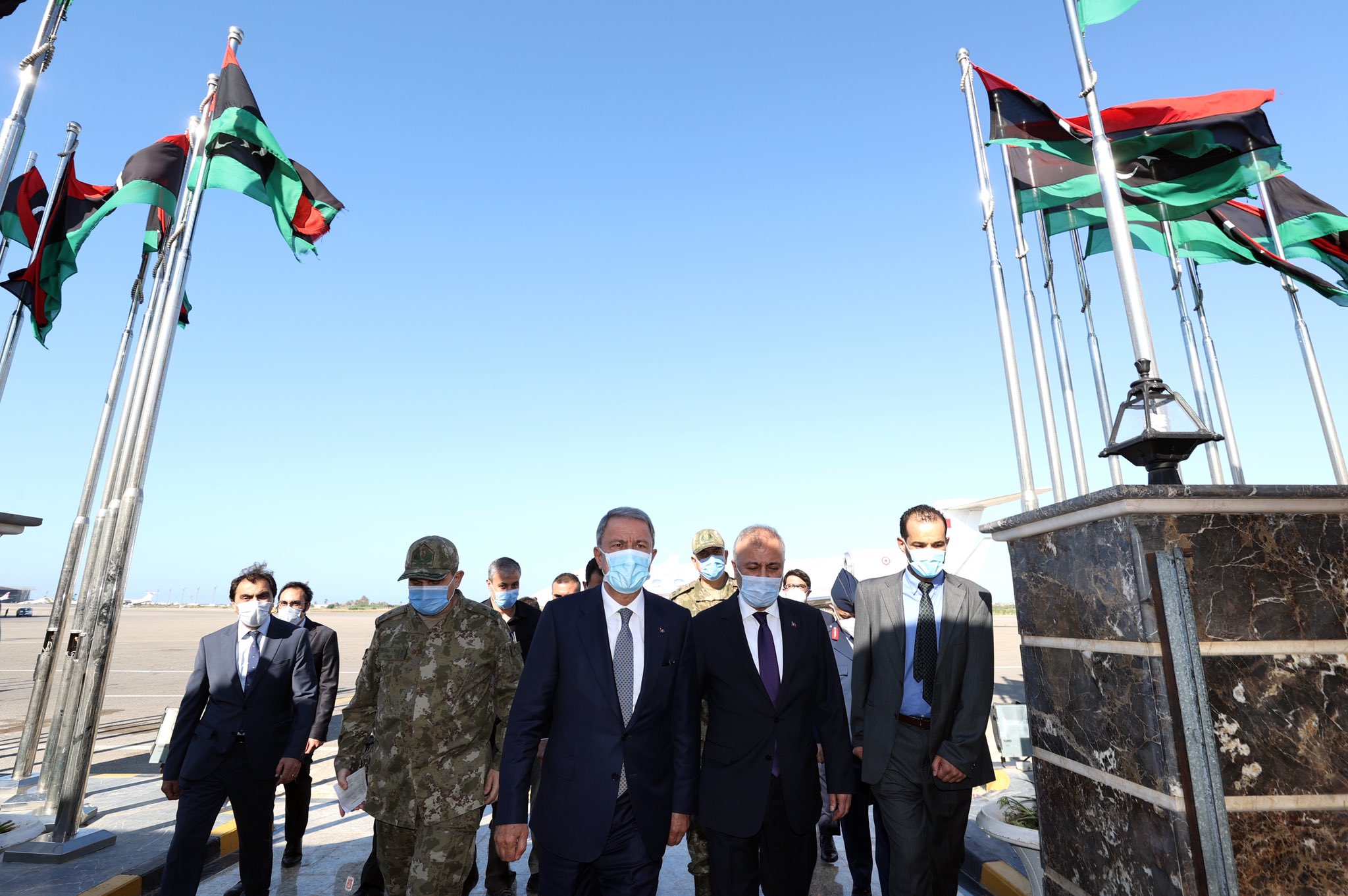 Minister of National Defence Hulusi Akar had bilateral meetings with British Defence Minister Ben Wallace on 7-9 April 2021. Hulusi Akar, together with his counterpart Ben Wallace, visited the HMS Prince of Wales aircraft carrier anchored at Portsmouth Naval Base and made investigations. Ben Wallace and Hulusi Akar also attended a round-table meeting with representatives from the British defence industry on the aircraft carrier.