AKINCI UCAV into the inventory of security forces.
On August 29, 2021, Bayraktar AKINCI UCAV (Attack Unmanned Aerial Vehicle System), developed by Baykar within the scope of the project carried out under the leadership of the presidential Presidency of Defence Industries (SSB) entered the inventory of TAF with a ceremony. A 7 AKINCI UCAVs were is present at the delivery ceremony held at The Baykar Defence Facilities.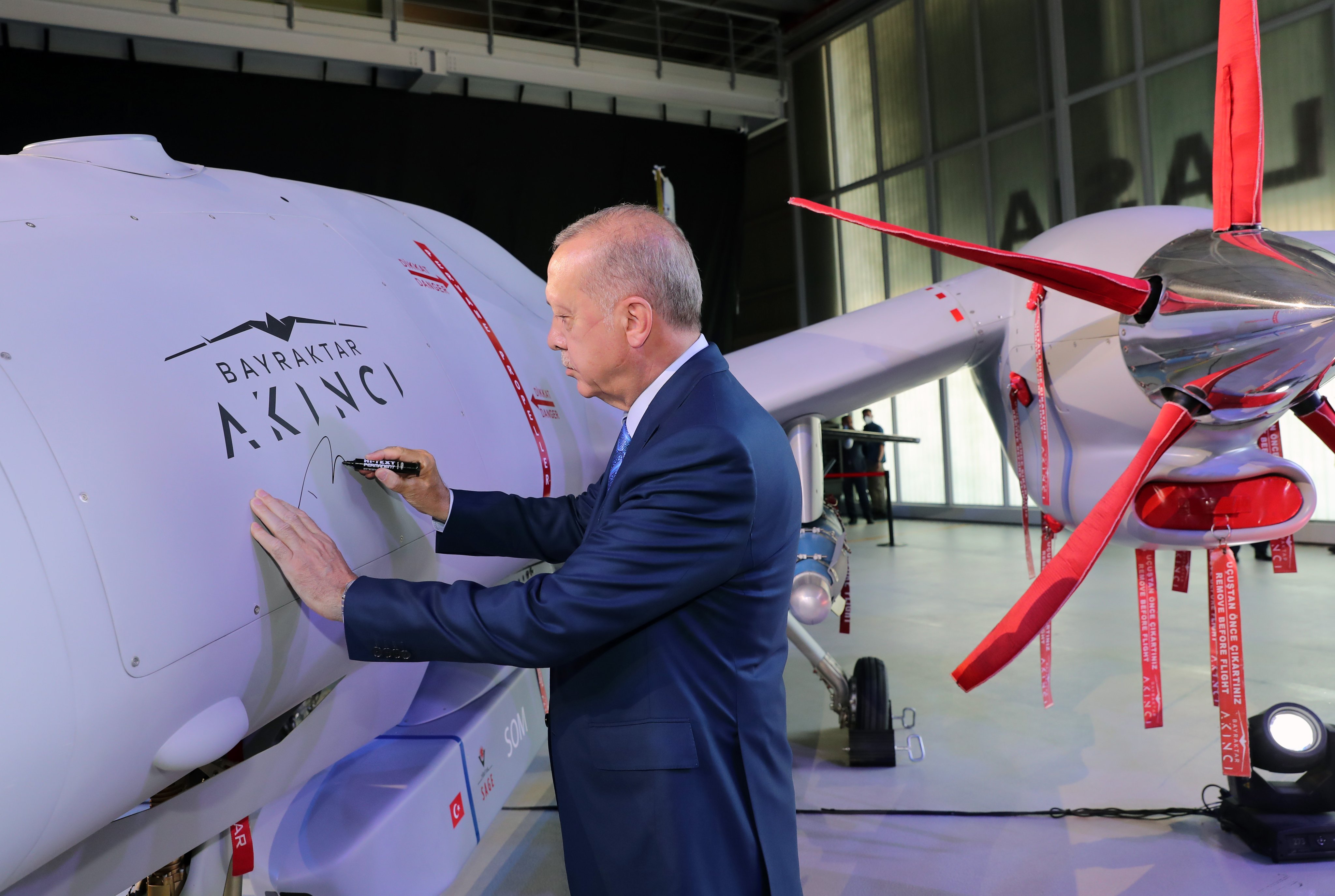 With the deliveries of the BAYRAKTAR AKINCI UCAV and graduation ceremony of the trainees was held together. AKINCI UCAV operators made their first flights at World Pilot's Day on 26 April 2021. 1000+ sortie training flights were carried out by AKINCI UCAV operators. 125 trainees who completed the 1st Term Bayraktar AKINCI UCAV training graduated.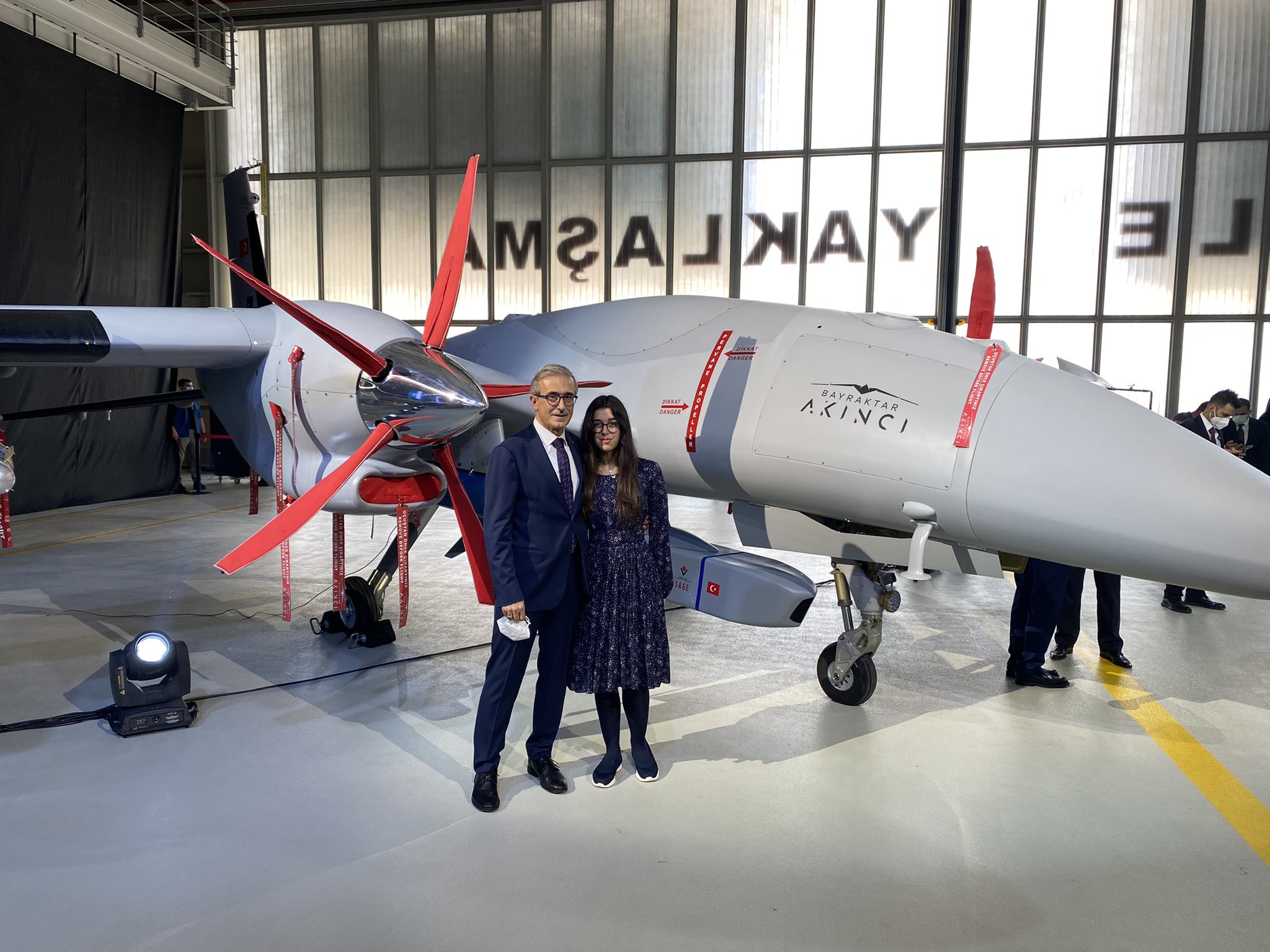 Selcuk Bayraktar, who made a speech at the delivery ceremony; "Baykar, generates more than 70% of its income from exports. Export contracts of TB2 were signed with more than 10 countries."  Bayraktar TB3 UCAV will meet with the sky in 2022. Also, MIUS will be in the skies in 2023.
Minister Hulusi Akar,
"UCAVs have alllowed us to achieve significant success. Especially in operations in northern Iraq and Syria. In the same manner, Turkish-made weapons systems have radically changed the course of the operation in Libya and Azerbaijan."
made statements.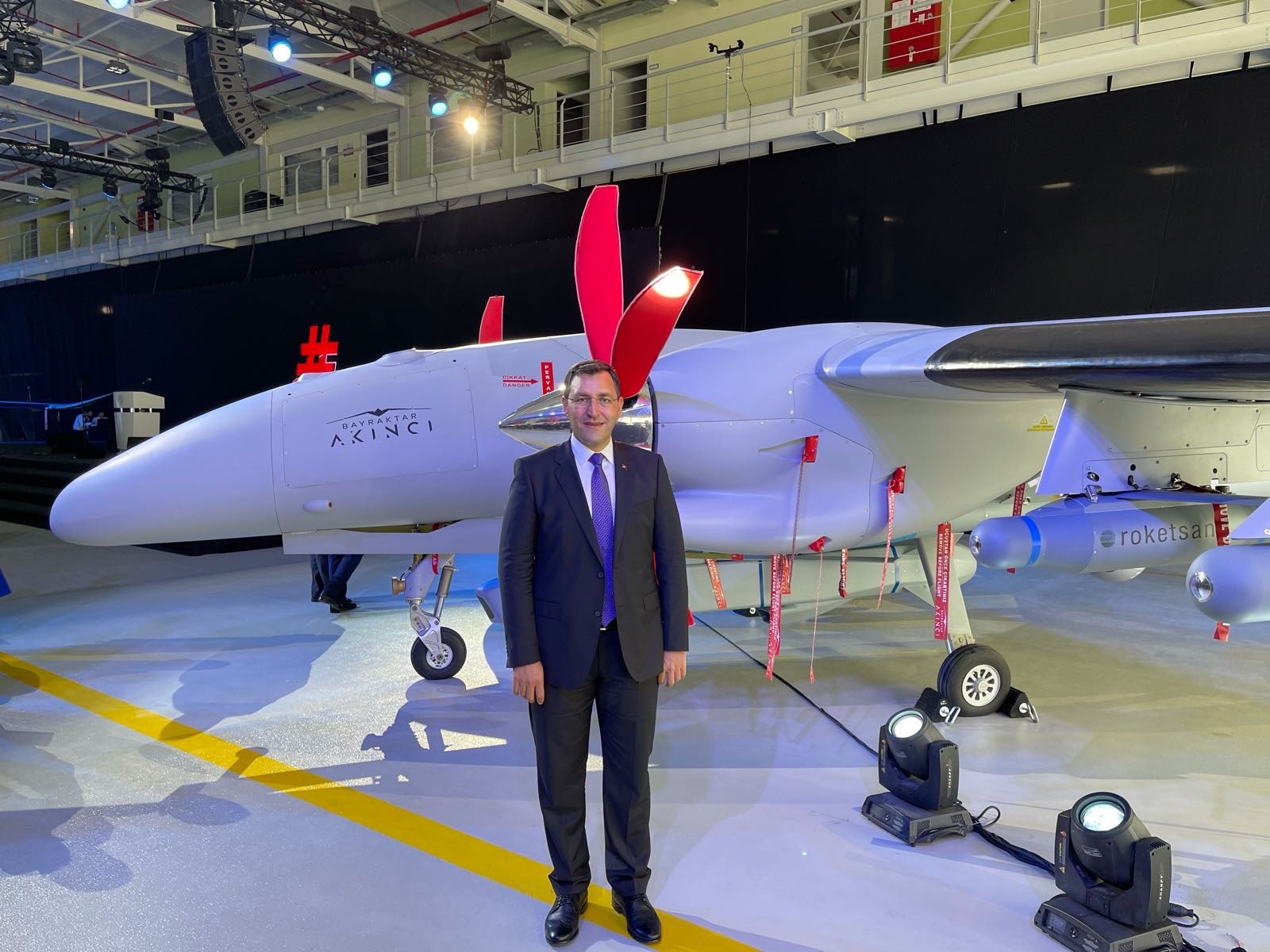 President of Repuplic of Turkey Recep Tayyip Erdogan,
"We are determined to make Turkey a leader country in the technology of Unmanned Combat Aircraft. When we accomplish this, we will be one step beyond the Fifth-generation fighter jets that were not given to us."
made statemets.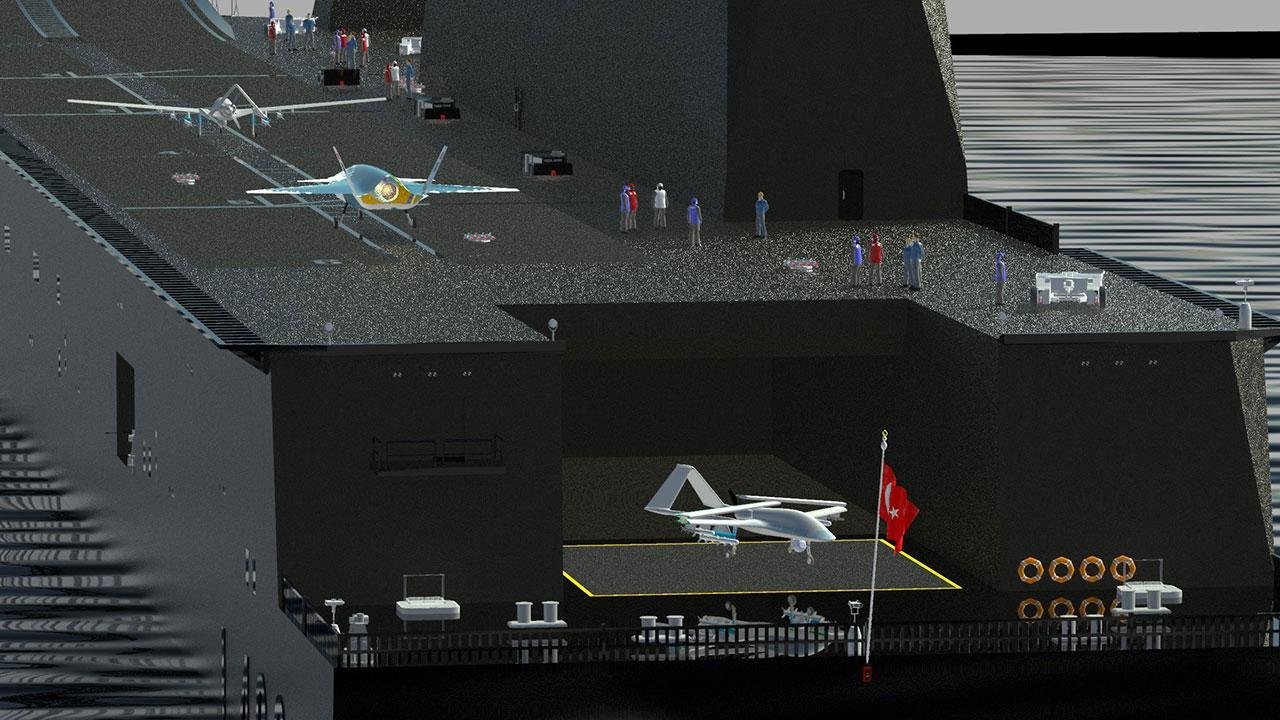 Speech at the ceremony, President of SSB İsmail Demir made statements regarding the continuing projects. Demir,
"We hadn't air defence system five years ago. But today we have Onur Korkut, Sungur, Hisar-A+ and Hisar-O+ air defence systems."
made statements.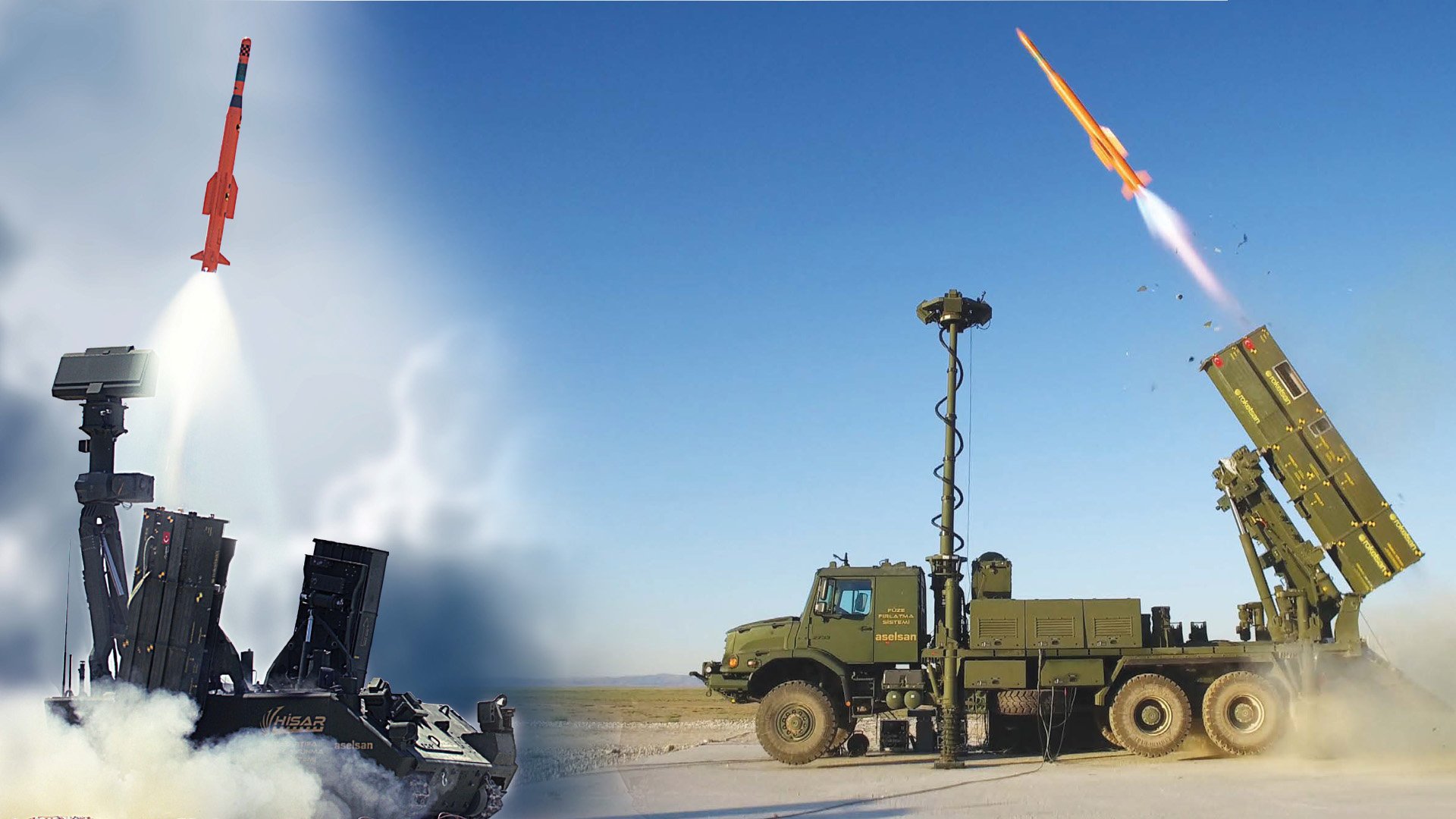 Bayraktar AKINCI Attack Unmanned Aerial Vehicle System will be equipped with domestic and national munitions missiles and bombs produced.