The person responsible for the terrorist activities of Armenia in Nagorno-Karabakh announced that Azerbaijan carried out an attack with KARGU loitering munition against the so-called Nagorno-Karabakh Defence Army troops. It was claimed that there were no casualties in the statement.

In the statement made by the Armenians, it was claimed that Azerbaijan attacked the Armenian locations. However, photos and information to come from the region show that this is not true. Although a ceasefire has been reached in the region, Armenia is carrying out numerous activities that would break the agreement. Armenians are trying to enter the territories belonging to Azerbaijan. For this reason, the possibility of KARGU loitering munitions being used against Armenian troops who violate the border or attempt to infiltrate is outweighed.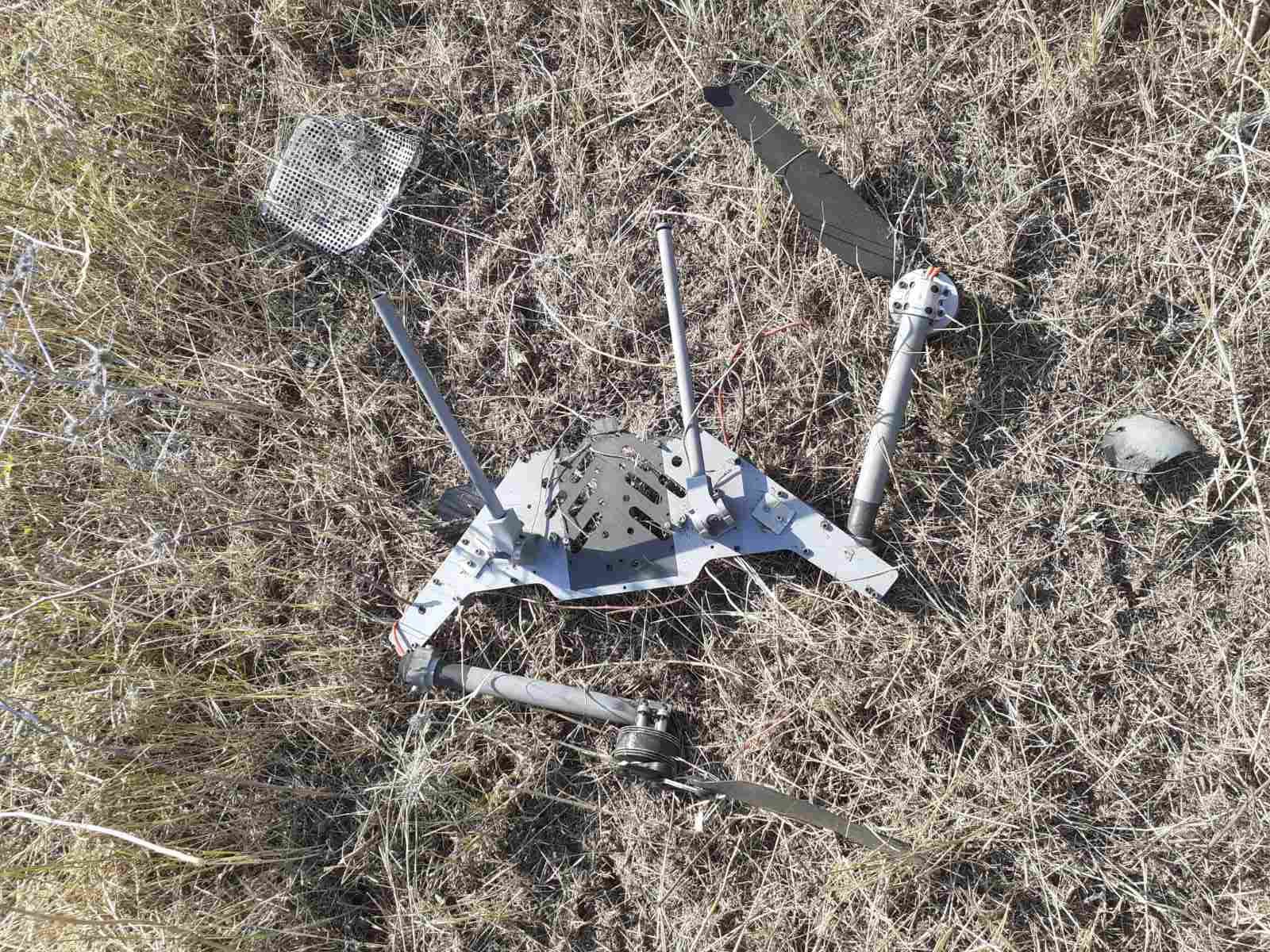 A Shared image by Armenians shows the KARGU kamikaze loitering munition produced by STM.  On September November 27-November 10, 2020, Azerbaijan carried out the Battle of the homeland to freedom its territory occupied by Armenia. In this war, Azerbaijan used Bayraktar TB2 UCAVs, Israeli-made Heron and Hermes type UAVs and various Israeli-made KARGU loitering munitions. Concurrently an image of a large number of KARGU from Azerbaijan was shared as the battle continued.
KARGU
KARGU is an Autonomous Tactical Multi-Rotor Attack UAV solution for asymmetrical warfare and anti-terror campaigns that can be deployed by single personnel and either autonomous or remote-controlled. KARGU can be used effectively against stationary or moving targets with real-time image processing and deep learning algorithms embedded on the platform.
The system is composed of three components: "Rotary Wing Attack UAV", "Ground Control Unit" and "UAV Charging Station" In our special news on IDEF-19, it was stated that, according to the information obtained by Defence Turk, STM Kargu Attack UAV has reached the last stage in its export to an unannounced country and has drawn great interest from a few countries to be exported to.
While STM continues its marketing activities, the company is also in an attempt to make new developments for the products In this vein, the flight time of the renewed Kargu-2 has risen from 25 minutes to 30 minutes. In addition, a variety of design improvements were made on Kargu.
STM's KARGU loitering munition at Azerbaijan's hold at disposal