Defense Minister of the Republic of Azerbaijan Colonel General Zakir Hasanov met with the Turkish defense industry delegation led by SSB Ismail Demir in Baku.
Colonel Zakir Hasanov, Minister Of Defense Of The Republic Of Azerbaijan, Chairman Of The Defense Industry Of The Republic Of Turkey Prof. Dr. İsmail Demir Friday, April 30, 2021, held a meeting with a large delegation headed by Ismail Demir. Azerbaijan Defense Industry Minister Medet Guliyev was also present at the meeting.
During the visit, which also included officials from leading companies of the Turkish defense industry such as STM, ROKETSAN, HAVELSAN, Defense Minister Zakir Hasanov met the delegation led by the SSB and officials of the ASELSAN-Baku office. Hasanov noted that the bilateral military and military-technical cooperation between the two countries has emerged and the friendship and brotherly relations between the heads of the state play an important role in the further expansion of these ties.
During the meeting, the parties discussed the current issues of bilateral military-technical cooperation between Azerbaijan and Turkey and discussed ways to implement joint projects between the two countries. New methods of conducting modern combat operations were considered, especially the combat experience gained during the Karabakh War. It was noted that the main issue that will be discussed after this will focus on further strengthening the technical equipment of the troops.
It was emphasized that the development of the Azerbaijani army as a professional army equipped with the most modern weapons and military equipment in the world, including advanced information technologies, as well as comprehensive communication systems. In this way, it was underlined that the general combat capabilities of the army units will increase.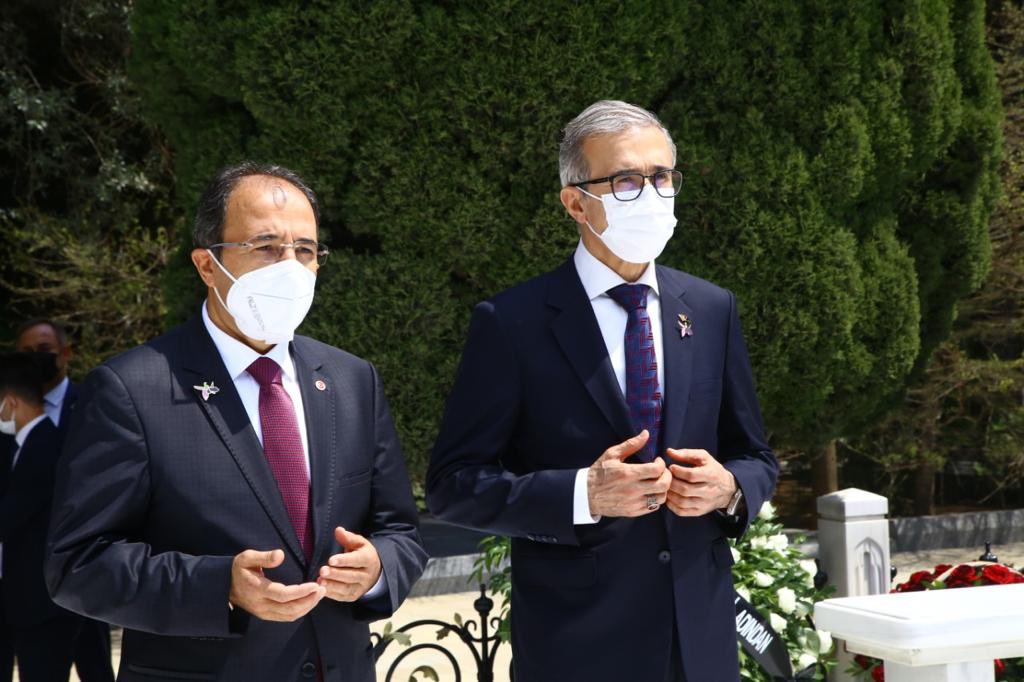 Official visits to Azerbaijan from the committee led by the Presidency of Defence Industries
Azerbaijan, Turkish Armed Forces launch joint signalling drill