Turkish Aerospace Industry (TUSAŞ) finally delivered a T129 ATAK helicopter to the Land Forces Command on June 4, 2021.
"A helicopter called T-129 ATAK ,which has phase 2 configuration, added into inventory of Turkish Land Forces Command. In this way , 54'th ATAK helicopter is added into inventory. In addition to the existing Helicopter Electronic Warfare System (HEWS),  radar warning receiver,  laser warning receiver and radio frequency jammers  ATAK Phase-2 is developed by our domestic defense industry companies with national means. "
said on the statement of the official twitter account of Ministry of National Defence.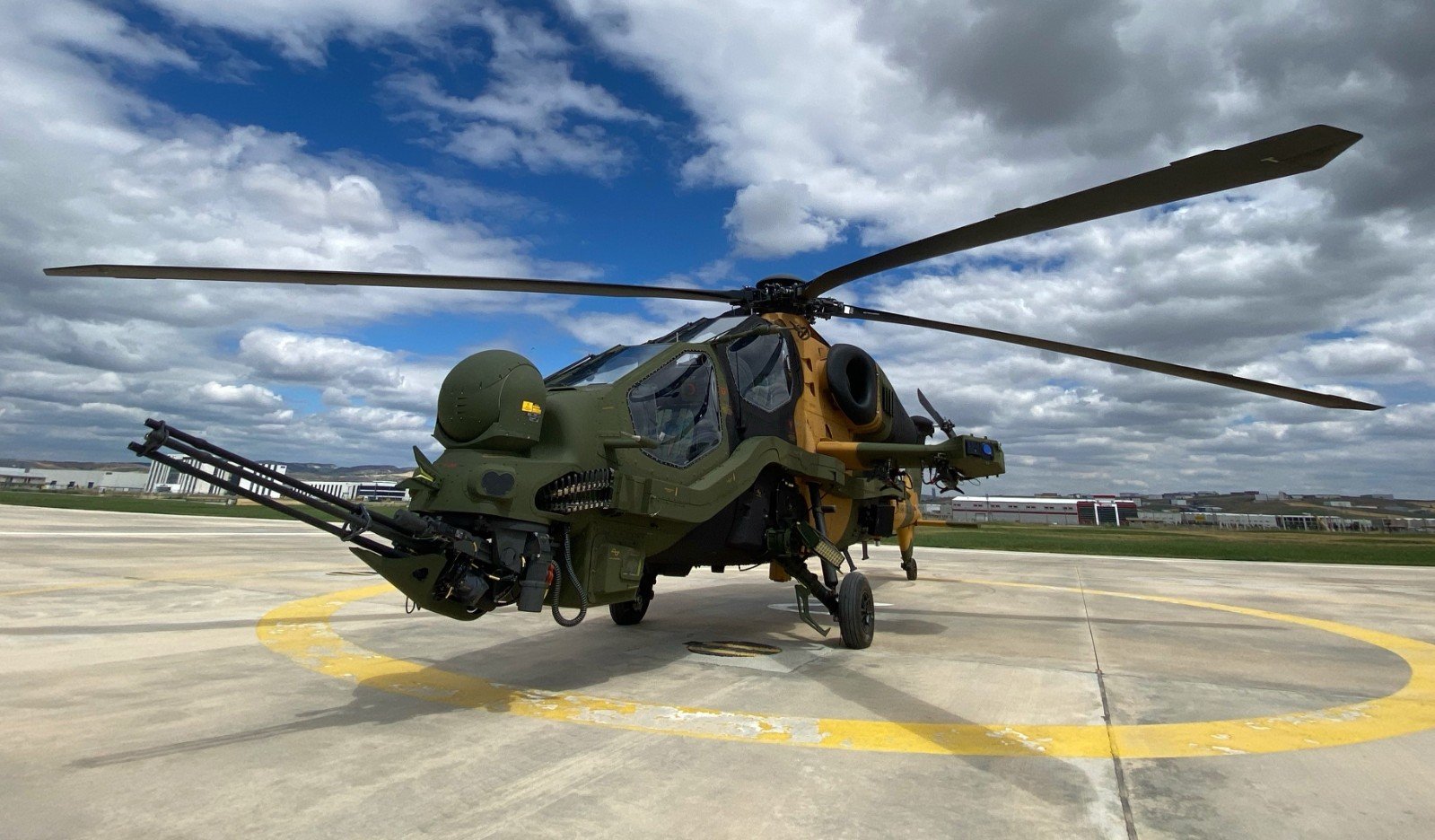 T129 ATAK project carried out by the Presidency of Defence Industries, 63 ATAK helicopters produced by Turkish Aerospace Industries Inc. -TUSAŞ have been delivered to the security forces so far. At least 54 helicopters (3 of them are Phase-2) are delivered to the Land Forces Command, 6 pieces are delivered to the General Command of Gendarmerie and 3 pieces are delivered to General Directorate of Security by TUSAŞ. 21 pieces of ATAK Phace-2 configuration will be delivered at the first stage. T-129 ATAK helicopter is optimized for hot weather conditions and high altitude missions. On the operations at Turkish Armed Forces , ATAK129 is able to perform his maneuverability and performance day and night. Within the context of ATAK additional contracts, 15 helicopters will be delivered to the General Command of Gendarmerie.
Export of T129 ATAK helicopter to Philippines
In the statement made by the Ministry of Defense of the Philippines, it was indicated that the first two of the 6 T129 Attack Helicopters to be procured from Turkey are expected to be delivered in September 2021.
"Based on the latest developments, we expect the first two units of the T129 Attack Helicopters for the Philippine Air Force to be delivered this September"
said Dir Arsenio Andolong, Spokesperson for the Philippines Ministry of Defence.
It was reported that, under a contract for a total value of 269,388,862 USD, a total of 6 T129 ATAK Attack Helicopters were purchased from the Turkish Aerospace Industries, through the government-to-government sales channel.
Following delivery in September 2021, two of the remaining four T129 ATAK helicopters are expected to be delivered in February 2022 and the other half will be delivered in February 2023, according to the Ministry.